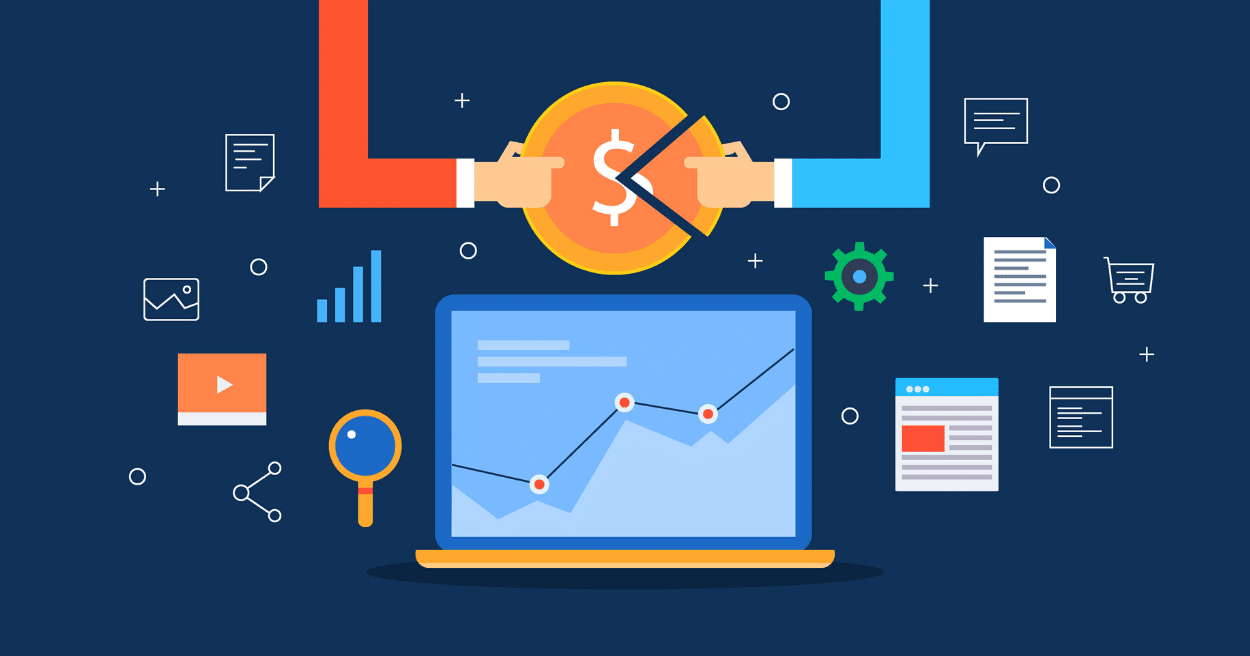 Affiliate marketing has become highly popular in the recent past. An advertising model in which a company pays 3rd party publishers to generate traffic or send leads to the former's website. These 3rd parties are called affiliates, and they are paid a commission fee, to promote the company in question. To run a successful affiliate program, one needs to stay involved in industry news, find how customers find products, and make purchase decisions.
However, consumer tastes are constantly shifting and standards always evolving. It is hence tough to stay on top of affiliate marketing trends. Thankfully, studying past trends and knowing what customers value can help you predict the most effective affiliate marketing trends for the coming year. This can help you stay ahead of the pack, giving your partners an advantage when it comes to promoting their goods and services, and getting you a good commission.
What is Affiliate Marketing?
Any product or service sells well if it is recommended by a trusted source. Affiliate marketing is less expensive and gives results. Those who want to earn an income through affiliate marketing need to be creative and adapt to new technology trends and ideas. When you identify the proper people for advertising, you boost your chances of generating sales.
More businesses than ever are depending on affiliate marketing as a cost-effective way of reaching target audiences. Annual spending in this industry might reach $8.2 billion by 2022, in America alone (source). Technology and marketing tools are helping sellers and affiliates learn about consumer behavior and purchase preferences. With more of these tools now available, marketers can stay abreast better. Affiliate marketing can be a great way to minimize costs while maximizing brand awareness.
Trends for Affiliate Marketing Verticals in 2021
Ecommerce
Online shopping has become the primary way to purchase goods and services seeing as the pandemic has forced everyone indoors. The eCommerce industry has been growing steadily, with US non-store sales growing by 31% from November 2019 (source). In 2021, this trend kept going with this data showing that e-commerce grew steadily through the first and second half of the current year. Seasonal sales are also a factor in pushing this number up especially during the winter months.
Sweepstakes
This is a very famous channel and it will only keep expanding. People are always eager to win freebies, either gadgets or money. Gift cards and vouchers are popular too. Keep your eyes peeled for offers with good prizes. People would rather have the latest iPhone than the latest microwave, for instance.
Dating
This vertical is quite strong, among the affiliate marketing trends. Dating offers always attract people who like going out. With the pandemic easing off, and people starting to come out of the house again, dating offers are a crowd-pleaser.
Non-Mainstream Firms and Entertainment
Video on demand sites is making a lot more money. While the pandemic situation may not be as dire as earlier, some people are still loath to leave home. Combine that with the incredible VOD offers, and you have a winner. Classic banner ads on popular websites are a great way of attracting your audience. Be careful, however, of choosing the website correctly. For example, PornHub has seen a considerable spike in traffic, but do you want to use that website as a place for ads?
Travel
The travel and tourism industry was the worst hit by the pandemic. Worldwide, a lot of nations sealed off their borders, and people were reluctant to use airlines. That resulted in an 80% fall in tourism. However, domestic tourism has seen an increase in some places, like the EU. Local travel offers may be specific and demanding in terms of targeting and optimization skills, but if you can make money off them, good for you.
Gambling and Betting
Gambling has been doing really well. People have always wanted to try their fortunes online, and sitting at home during the pandemic only spurred them to do so even more. The online gambling market may register a CAGR of 11% during the focus period of 2021 to 2026. Sports betting is very popular as well, with wagers placed on SuperBowl matches and UFC fights throughout this year.
Subscriptions
People sitting at home have nothing to do but entertain themselves. People have been purchasing Amazon Prime and Netflix accounts by the dozen, and those offers can get good profits for affiliates.
Utilities/VPN/Antivirus
Offers on the above have been growing steadily over the past few years. Last year, this became one of the major channels of conversions, with the trend here to stay. People while working indoors mostly use desktops or laptops, which means that offers for proxy servers and antivirus ads may do well. Mobile traffic is also rising, and people are striving for safer and more private browsing. A lot of offers are being showcased by VPN providers on Google's Play Store and the Apple app store.
Binary and Crypto
Cryptocurrency has been in focus for quite some time now, and those who haven't invested have been left wondering why. CPA crypto offers might soar in 2021. People might be more selective, however. While promoting crypto and binary offers, focus on landing and pre-landing pages, so they are credible, unambiguous, and have a clear CTA.
Online Education and Business Courses
Apart from working from home, people are also upskilling. The rise of websites like UpGrad has also helped. Online education platforms are only getting stronger. There are also ads that claim people can 'make money online' or 'start their business online. Now, with so many people losing traditional jobs, they are getting willing to learn and earn.
Affiliate Marketing Ad Formats – Trends in 2021
While banners and pop-unders may form the majority of affiliate marketing channels, users might turn more to mobile applications, so advertising strategies may need some changes. Here are the 3 main affiliate marketing trends for 2021 in terms of ad formats.
Web Push Replaced By In-Page Push
In-page push ads are becoming very popular because they don't require subscriptions, and are effective against AdBlock. Moreover, you can be assured of a wider reach because this ad format is available across all devices, including desktop and mobile.
Native Ads, Not Limited To Banners
While native advertising isn't new, native ads that blend into content without disrupting user experience are the norm. Being responsive, staging visible but being non-intrusive, and blending in with the interface is paramount. There will be a spike in ads that look like Insta Stories or chat messages in the near future.
Landings+High Pop Unders Creatives
Pop-up ads will be prevalent in affiliate marketing trends this year and the next. The vast audience outreach, the potential for billions of impressions plus the great format have made it a favorite. The sophistication and credibility of the pops should be in tune with the audience. People are still willing to take chances but are more cautious nowadays. If you are running a pop campaign for 2021, do focus on its benefits and credibility as well as appeal to your target audience. The offer must be worded accordingly as well.
Affiliate Marketing Insights for 2021
Here are some changes in user behavior, technology, and content consumption that shall make a big difference when it comes to attracting leads.
Personalization of Ads to Beat Rivals
An ad needs to be relevant to the user. What can be done to make them as personal as possible? Special tags that make your creating more targeted specifically to a city, language or country, should replace pieces of text. Native ad formats that don't ruin the browsing experience are preferred. Finally, add some personalization and live communication elements.
Growth of Mobile Broadband Traffic
Now, the shift from 4G to 5G is going to ensure even more users are going to depend on their smartphones for their daily activities online. Around half of all internet traffic is by mobile phone users, and there are billions of smartphone users around the globe, a big part of them in the US.
Customized and Interactive Ad Creatives
People like personalized content, as well as personalized, unusual ads. For instance, a spinning wheel of fortune appeals more than a simple banner. An engaging advertising creative can go a long way in winning a customer.
Increased Social Traffic
One amazing affiliate marketing trend for this year was the growing social traffic demand. Publishers streaming social traffic can get good payouts.
Conclusion
In conclusion, there are many affiliate marketing trends for 2021 to increase conversions, with more being added daily. The world of marketing is very dynamic, and trends can catch you off guard. Always gauge and track them so you are prepared. Keep trying new methods and evolve as a successful marketer. Read our blog on integrated marketing to learn how advertising affects your brand's customers.