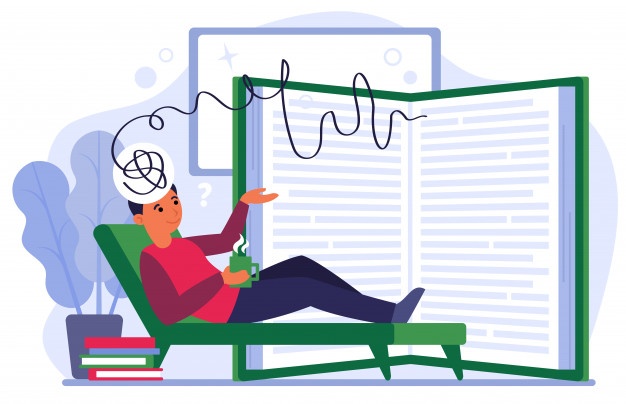 Like the way we discuss the anatomy of living organisms in terms of body structure, functions, and emotions, brands are living beings in market places, where companies conceive them, name them to nurture and nourish them with certain features, values, and promises to deliver. Brands acquire life only when they emerge completely as fully blown entities, and get emotionally connected with their target audience.
Brand Anatomy and its significance
Brand anatomy defines the brand in terms of its body, soul, and mind. Brand, as a product or a service, is a concept, conceived and conveyed in words, visuals, colors, graphics, and emotions to reach the intended customer. Brand anatomy carries the brand's legacy, including the values it cares about, interests it caters to, and ideologies it supports. Well-drafted brand anatomy shapes its personality to make it unique in the crowded marketplace, where brands compete for their identity.
Important Functions of Brand Anatomy
Defines
Brand anatomy unveils the basic structure and features, including what it stands for in the market. When we utter the brand name "Uber", with the tagline "Move the way you want." This defines its business line, stating it is a rider.
Adds Value
Apple tops Statistica's list of brand value with $263.4 billion, followed by Amazon, Google, and Microsoft. Several factors including brands behavior in the market and consumer's perceptions towards it influence the brand value and its market share. Market share of Facebook for example suffered heavily in Q3 of 2021, following issues surrounding antitrust suits and paper leaks of the "whistle Blower" Francis Haugen. Its brand value declined following consumers' negative perceptions.
Fulfills your Promises
Brand names like Amazon, for example, allow the consumer to perceive the promises it made through its marketing communication, which ensures an easy online shopping experience and speedy home delivery of products purchased online, easy checkout, and a valid refund policy. These promises are inbuilt components of the brand's anatomical structure and both the employees and the leadership must internalize these promises and should stick to them when it reaches the customer.
Shapes Consumers' perceptions and experiences
When a customer buys a product or avail of a service they express their opinions as reviews or through repeated purchases. If the brand fails to fulfill the promises of its exchange or product return policy, the customer may approach a consumers' forum or stop buying it again. A brand platform with solid anatomy honors the promises it made and delivers what it promises to drive the exceptional customer experience.
Shapes the Brand Identity
Brands express their identities in the crowded marketplace using their logo, color, graphics, images, and visuals they project. Brands distinguish them using the elements mentioned above and communicate with customers through their commercials and other marketing communication, which are registered and copyrighted assets the brands own. Companies brainstorm to frame strategies with their think tanks to build solid brand anatomy.
Distinguishes and Highlights special features
Brands convey their unique selling propositions (USP), which is an inbuilt component of its anatomy. While Netflix emphasizes delivering the best selection of TV shows and movies possible as its USP, Amazon Prime stresses unlimited free access to select items from its site in over a hundred cities. Brands can make a difference to their customers through such expressions and the services they offer accordingly, is part of the brand's basic structure.
Establishes Brands' Market position
While Tesla, Ferrari, BMW, etc., are considered premium or luxury car brands, Mini Cooper, Chevrolet Malibu L, and Honda are classified as cars for middle-income groups. It is the brand's anatomy that distinguishes a particular car as a premium category VS cars for the middle-income groups. Factors like product quality, price, and features position these car brands as SUVs, luxury, affordable for low-income groups, or cars for adventures like Formula One. Brand anatomy defines these features to position them as a product for a particular class or community.
Resonate with the messages the brands like to convey
Brand anatomy voices the message the brand would like to convey to its audience. Consider the brand names like Harvard, Stanford, MIT, and the University of Barkley. They have already established their positions as institutions that promote innovation, groom entrepreneurs, and nurture students as formidable, independent, and self-reliant individuals. Institutions convey these messages through their brand images, features, activities, and gestures. These messages are embedded in the company's tagline, positioning statement, brand promise statement, key messages, and marketing communication. Organizations work meticulously in evolving at a messaging strategy that helps them to get emotionally connected with their existing customers and to attract new customers.
Brand Anatomy Reflects Ideologies
According to a NielsenIQ report, sales of paper towels soared high in the US, reaching $3.45 billion during the first half of 2020, up 28% compared to the first half of 2019. Legacy paper towel brands like P&G's Bounty, Georgia-Pacific's Brawny, and Kimberly-Clark's Viva have shared these profits, leaving serious ecological concerns behind, as they rely on the virgin pulp for making these paper towels. They are adding pressure to the already strained environment. Is there a correlation between the product sustainability report and "Brand Anatomy"?
As the climate crisis is daunting the communities across the globe, brands have realized their social responsibility and have pledged to reduce fossil fuel emissions. Consumer awareness to this extent to boycott the brands that intensify climate crisis is emerging gradually.
Consumers' Perceptions to Brand Statements
According to new Forrester research data, only 34% of consumers trust brands' commitment to the climate crisis, and YouGov research findings have revealed that 68% of British consumers are skeptical in approaching brands to enquire about their commitment to the climate crisis. However, 74% of consumers expect brands to act firmly to reduce the climate crisis.
How Brands are Reacting to Public Demand?
Brands are expressive in revealing their policies, attitude, and stance towards racial discrimination, inclusiveness, and diversity. Brands with a global reputation have started restructuring brand anatomy to win public trust. European companies, especially within the retail and financial services sectors have started engaging chief sustainability officers and diversity officers to retain consumers' trust.
Agencies' Contribution
Market research agencies are gearing up with a brand sustainability index to gauge whether or not the brands are adhering to the norms, such as brands' stance on the fight against tobacco and alcoholism, greenhouse gas emissions, abuse, inclusiveness, and sustainability policies.
Clean Creatives, is one such organization that exposed a list of 90 ad agencies and PR agencies holding clients that violated climate norms since 2008. The report listed companies, including WPP, Interpublic, Dentsu and Omnicom, and several independent agencies.
Employees Take Pride to Work for Brands that Honor its promises
Agencies and brands are also reluctant to work for brands that promote tobacco, alcohol, and substances that violate communal harmony, thanks to activism, increased consumer awareness on the ill effects of substance abuse, and growing public opinion against such brands. The Marlboro Man of the 1950s that sells cigarettes is no longer an iconic model for Americans today, as they are aware of the tobacco-related cancer deaths. Agencies are not ready yet to say a "Big No" to brands that fuel oil spills and climate crisis, as they dear revenue losses
Applicants in search of job and career opportunities are seriously examining the brand anatomy and statement related to its commitment to society. They are concerned about companies' diversity and inclusiveness policies before accepting a role. Companies like Invitae, General Motors, Salesforce, Genentech, etc., have not only made explicit inclusiveness and diversity statements but also taken initiatives to include more women and people of color in the tech world and business. A 2021 Pew Research reported that 76% of Gen Z considers climate change one of their biggest societal concerns, and 37% consider it their number one concern. They are not examining whether or not the brands have won awards, holding prestigious clients to serve. They are rather worried about the planet that remains sustainable for the generation next.
How to Assess Brand Anatomy?
It is possible to assess Brand anatomy based on its stand, which is reflected in its mission and vision statement, followed by brand positioning statement and market proposition statement. The entire marketing communications, starting from brand logo, color, and the product's appearance, and its packing offer important clues to assess band anatomy.
How do companies Frame Brand Anatomy?
Companies start with a brand definition, painting the larger picture of their vision, mission, values. To have strong brand anatomy, brands develop a strategy that is strong, clear, and positions it as a unique entity. Brands must be quick to adapt to the ever-changing marketing landscape.
Brands must pose questions like where we are today, what is our market position at present, and where are we heading to shortly? A clear and satisfactory answer to these questions frames brand anatomy. Brands build a platform that reflects brand anatomy with all essential components to tell the audience a story that helps audiences to understand, and relate to the brand. Companies must convey these values through their marketing and business process and communicate clearly without any ambiguity
Conclusion
The business must evolve a clear-cut brand statement to mature and remain sustainable in the market. Brands with a clear vision and purpose alone can win customer loyalty. According to Amy DeMartine, VP and Research director at Forrester, "Customers will only trust brands that honor their promises. Customers believe that brands should lead the change when it comes to burning social issues. For more on brand values and positioning, read our article on how cultural intelligence promotes brand loyalty.