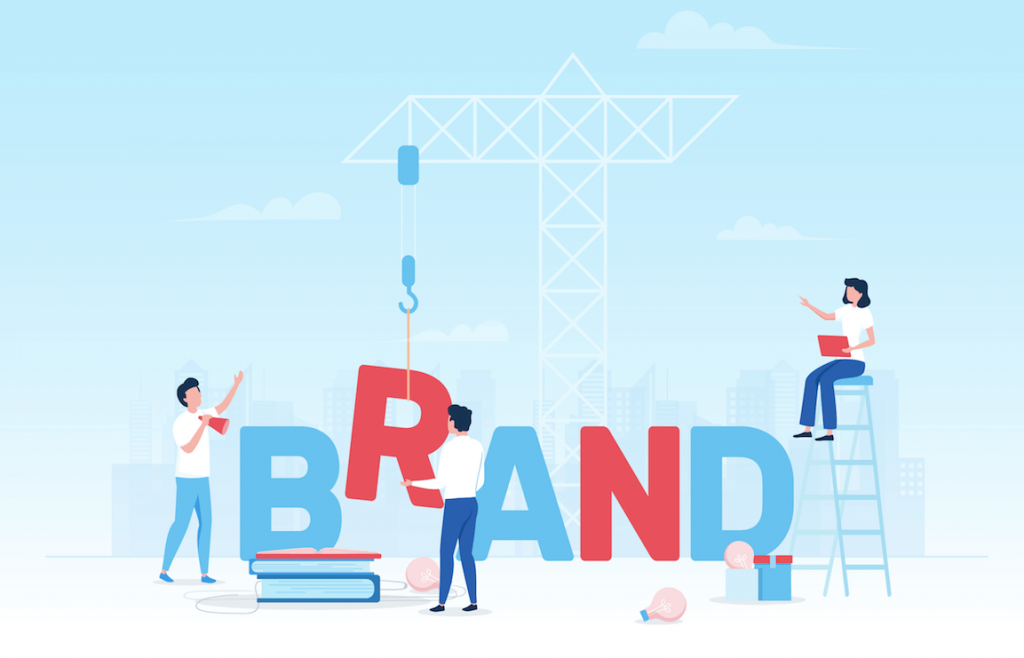 Do you know how to build a brand activation strategy that will provide you with a roadmap to organize your promotional marketing activations? Continue reading this article to learn what is brand activation strategy is and how to create one for your company.
The objective of branding is to leave a favorable impression on your audience on a regular basis. Brand activations are one method to achieve this. People recall a brand only after an average of 5 to 7 impressions, which is a difficult challenge. In this article, we'll define brand activations, discuss how to strategically organize a brand activation, and provide some inspiration for your own branding events.  
Because the aim of any brand is to have a direct connection between employees and customers, brand activation techniques are usually interactive. An event, a campaign, or any sort of engagement that is extremely effective can be a good brand activation strategy. It creates long-term relationships with your target market.
How to Create a Brand Activation Strategy
Brand activation may not require a large budget, but it does necessitate cohesiveness and forethought. It must be consistent with your marketing strategy and event brand, or it will fail to accomplish your objectives. There are several phases in developing a strong brand activation plan.
Goal setting
Determine what you want to achieve with brand activation. Whether it's to increase sales of your goods over the previous year or to send a public service message encouraging everyone to do a certain sort of check on themselves and their loved ones. Whatever you're attempting to do, keep it in mind. To guarantee that everyone understands the campaign's aim and how it will be assessed and achieved, utilize the SMART goal formula (Specific, Measurable, Achievable, Relevant, and Time-bound).
Budget creation
To develop a great brand activation campaign, you don't require a large expenditure. Because there are elements of generating an impact as well as evaluating and assessing your work, you'll want to make sure that brand activation is included in your marketing or event budget. It's tough to carve out that much time or money from a marketing budget without it becoming a line item. You'll be dedicating employees to analysis and promotion at the very least, so include such tasks.
Know your audience
If your brand activation campaign does not appeal to your target audience, it will fail. That is why it is critical for you to grasp their preferences as well as their difficulties. You want your marketing to capture their attention. However, depending on the length of the campaign and the geographic location of your brand activation exercise, the specifics, and interests of your target group may alter.
A well-thought call to action
A call to action is required for any brand activation campaign. After all, you've just gone to great efforts to contact your target audience. If you stop there, it's the equivalent of entering the stage, picking up the microphone, clearing your throat, and then walking away. You've got their attention now, so make the most of it with a well-thought-out call to action. A well-thought-out call to action is one that corresponds to your aim.
Deliver your message on different channels
The majority of experiential marketing goes viral because it is posted on the Internet and people watch it. You must have a hashtag for the event in order to leverage social media to your advantage and increase your reach. Your audience will have easy access to post on your profile pages or references to where you are on social media. A social media extension of the conversation or story. A method of keeping in touch with individuals that are interested in you/your customer. Simple sharing technologies, such as tweetable quotations on your website or QR codes that generate auto postings for your audience.
Kinds of Brand Activation
A successful brand activation campaign involves a demonstrable return on investment (ROI), which is achieved through a strategic effort. There are six different sorts of brand activation techniques that might help you achieve your objective of serving clients excellently. Each one is equally essential in terms of reinventing your company model.
Experimental marketing: Brand activation plans must include experiential marketing, often known as engagement marketing. Experiential marketing develops trust by allowing customers to interact with the business on a personal level. It also aids in the target audience's understanding of the brand.
In-store brand activation: Retailers and B2C companies are more likely to use this technique than B2B brands. Rather than merely showing items, the companies arrange live events, give refreshments, or employ experiential technologies to enhance the client experience.
Sampling campaigns: When done correctly, sampling programs have a big impact. Such campaigns are straightforward yet successful and entertaining. The goal is to entice customers by offering them free trials of items or services so they can appreciate and connect with the brand.
Digital campaigns: When compared to other brand activation initiatives, digital campaigns are less expensive and easier to implement. More creativity, innovation, and research, however, are necessary to capture customers' attention and effectively elevate the brand.
Promotions: In order to increase sales and build a loyal client base, promotional marketing entails increasing awareness of your brand and its products. Consumers prefer mobile interactions over traditional channels, thus digital incentives are growing increasingly popular.
Social media contests and movements: Social media may be used to promote an event, create buzz, raise brand recognition, and much more. Brands should make the most of all social media has to offer. Marketers can stand out from the crowd by integrating social media tactics with brand activations.
How to measure your Brand Activation Success
There are a few ways to assess brand activation success that demonstrate you did everything, or almost everything, correctly while planning and conducting your brand activation campaign:
1. Customer acquisition: An increase in revenue and sales as a result of your brand activation activities is a definite indicator that you've done something correctly.
2. Social media engagement: Shared content is a major driver, especially if you come up with a clever, unique, or memorable hashtag.
3. Data collection: Consider audience demographics, interest levels, and how familiar they are with your brand, before and after your campaign, and compare the data.
4. Sales rising by product sampling: According to Arbitron and Edison, 35% of those who try a product will buy it. As a result, an increase in product sales is a fantastic method to see if your campaign was successful.
5. Live consumer engagement: This is the simplest approach to see how customers responded to your brand activation campaign. Your job is done if you've inspired, thrilled, and engaged your target audience.
6. Feedback from the audience: Ask your clients how they found your business in a brief email poll, or encourage them to leave an online review that can help you evaluate whether and to what degree they were affected by your campaign.
Examples of Brand Activation campaigns
Let's have a look at some of the brand activation examples:
Revolve
Revolve, well-known clothing, shoe, and accessory business, frequently employs brand activation. Influencer marketing was used in their "Revolve Around The World" campaign to increase interest in their firm. Influencers are responsible for 70% of the company's revenues.
Vitaminwater
Vitaminwater chose to leverage a well-known event to advertise its goods and attract new customers. The company picked the WayHome Music Festival for this reason, where the Vitaminwater team set up a "misting station," allowing people who can't stand the heat to cool down. They created a fine space in vibrant colors that drew a large number of visitors.
HBO Westworld
HBO created a tiny recreation of the program's Wild-West-themed amusement park in Austin, Texas for guests of SXSW 2018 to explore in order to promote the second season of their blockbuster show Westworld. The second season's narrative and new characters were also hinted to in the park, adding to the tension and anticipation for the show's approaching launch.
Conclusion
A brand activation strategy is much more than figuring out how to carry out a set of activities or putting together a thorough budget and financial plan. It is a series of collective decisions made through time that serve as the foundation for all decisions you make in order to reach the intended result.
Always remember that successful brand activations create meaningful connections with the brand and develop an emotional connection through consumer-centric activities. The top three emotions that individuals have in regard to the companies they favor are interest, trust, and optimism. If you can evoke such emotions with your items, you will have a better chance of attracting devoted consumers. According to one survey, 64% of women and 68% of men have had an emotional connection with a brand.
Organizing a brand activation event or campaign may help you raise brand recognition, impressions, and, eventually, new consumers. To be successful with brand activation, you must focus on your target demographic, make your experiences shareable, and be innovative.