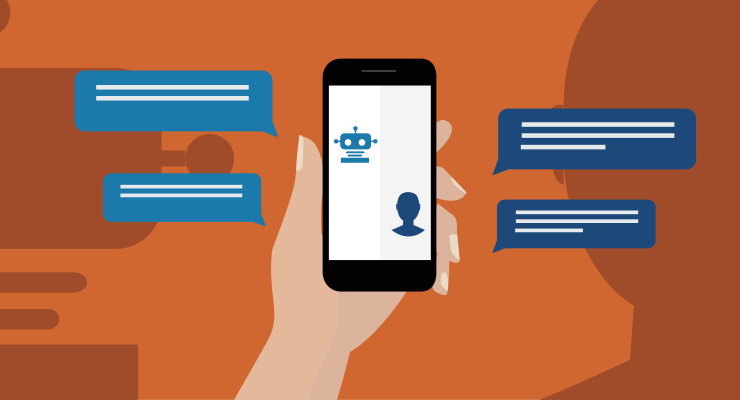 Commerce, be it in its conventional form or electronic mode, keeps conversation central to its activities. Traditionally, most of these conversations used to take place within the retail outlet, where the sales team engaged customers face-to-face. In-store retail sales fell dramatically worldwide during the pandemic spurred shutdowns and isolation. There was a 25.7% surge in retail eCommerce in 2020, reaching $4.213 trillion and it is expected to grow further 16.8% in 2021, to $4.921 trillion and conversational commerce emerged as a relatively new, interactive digital medium to engage customers more meaningfully, providing a unique shopping experience to them throughout their shopping journey.
Defining Conversational Commerce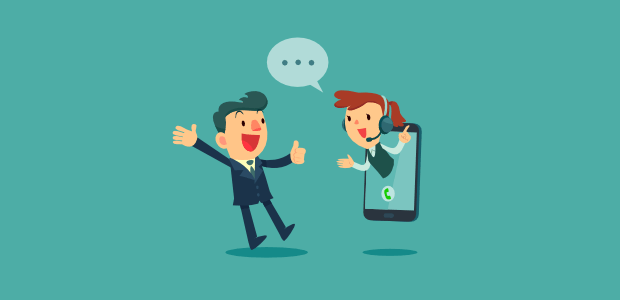 Conversational commerce is entirely different from a purely commercial, sales, or business-oriented talk, where the sales personnel try to provide product details and try to convince the customer to buy. Conversational commerce varies from a targeted ad, and personalized email, as it is an interactive communication medium that provides live and instant information. It is a combination of chatbots, artificial intelligence, and shopping to create personalized one-to-one transactional experiences with consumers. It does not demand customers to check emails or download apps. It rather engages customers using existing and preferred communication channels, like a chatbot, SMS, or Facebook Messenger. In total, conversational commerce is a combination of technology that enables live, two-way customer interaction, and shopping.
Why should Brands Consider Conversational Commerce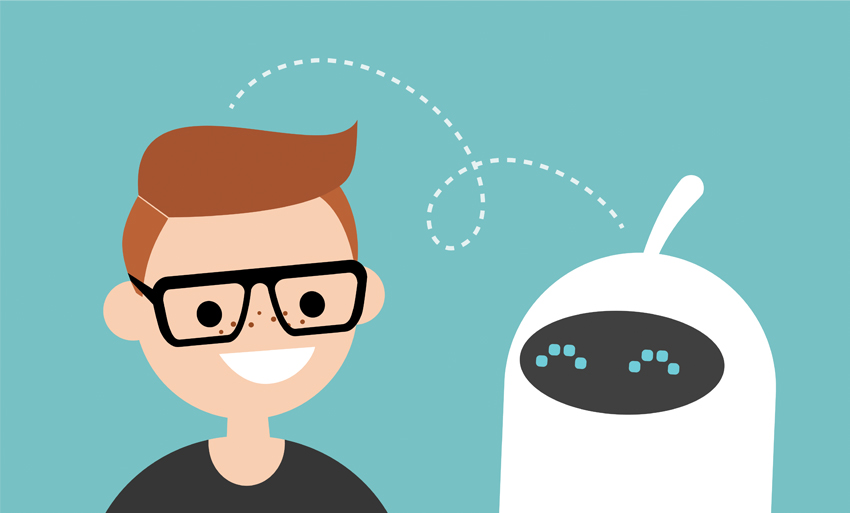 Consumers are shopping online and offline today and they are demanding more personalized information on discounts, offers, product updates, and availability, instantly regularly, as they want to save money and time. According to Business Insider, only 22% of the customers are getting such personalized information and a vast majority is not happy with the way they purchased a product or a service. 44% of customers that received personalized product information are revisiting the brand for repeated purchases and conversational commerce is successfully leading to enhanced brand loyalty.
How do Conversational Commerce Engage Customers
Conversational commerce provides a seamless user experience by capturing a shopper's attention, before planning a shopping trip. Right from creating brand awareness, it walks the customer through various stages of shopping experiences. It takes up product research for the customer and offers information on product size, price, color, utilities, and product/service qualities, features, and availability of various alternative products. It encourages customers towards conversion, leading to a purchase, and offers post-purchasing services.
Brands can equally employ these apps for sending product information, recommendations; establish an intimate conversational channel to attend to their queries, complaints, and grievances. While interacting with the customer, businesses can cross-sell, and upsell, by placing the best products that match the customer's expectations and become personal shopping assistance like in a brick and mortar shopping.
Best Conversational Tools
Conversational tools are used to circulate product-related information constantly to create a need in customers to buy it.
Awareness
Brands that have realized the importance of personalized messages have invested in technologies to scale such as one-to-one consumer conversations to send product recommendations, updates on discounts, waivers, and offers. Brands must consider providing multiple consumer touchpoints to ensure the brand's reach to the target audience at the perfect moment in their consumer's shopping journey.
Research
Customers generally like to know about a wide range of product choices and would like to compare their features, including pricing, utility, warranty period, product installation, and other services. Companies can engage machine learning tools that process language in natural ways to provide texting or voice assistance. These technologies create a feeling that you are interacting with a human being. Both chatbots and voice assistants fall within the conversational UI category and create a lasting purchasing experience. Online shopping platforms are adding innovations constantly to provide a unique shopping experience to the customers. Adoro, an online fashion network, for example, engages a chatbot that assists customers' search needs instantly. It responds to customers' commands, looks for a product, and places multiple alternatives to choose from. If a customer places a command to search for classic Wedding wear for women, it places several options for the customer to select.
Considering a product/ service for Purchase
When customers have a wide range of product options to choose from, they seek assistance in finalizing them.
An SME looking for funding to expand its business may have several institutional options. Yet, it would generally look for loyal banking services that facilitate speedy and timely services with competitive interest rates. There may be challenges like products with insufficient or no insurance coverage, huge processing charges, hidden fee, legal implications, and sharp payment deadlines. Conversational commerce is handy in placing various alternatives that suit customers' specialized personal needs. JD.com, China's largest eCommerce retailer has developed a conversational commerce platform on WeChat, a Chinese conversational app that lets customers borrow, lend, invest, shop, and transfer money online.
Purchasing Decisions
Since most of the conversational commerce takes place through automated tools, brands that deployed omnichannel strategies to engage customers have made 102% progress in their conversion rates in 2020. By 2021, mobile commerce rose to prominence and over 50% of the web traffic is routed through mobile. As a result, many companies have launched SMS marketing, texting, and email marketing strategies because responses to the text messages are highly effective, and more instant when compared to answering emails, which is generally taking 3-4days. Instead, chatbots can send instant messages to the customer on their mobile phones to get responses within 3 minutes.
Customers can get a wholesome shopping experience, including payments to purchase a product, using their mobile, without ever leaving the platform. 
Post-Purchasing Experiences
Customers do ponder about their purchasing decisions, by carefully weighing every single penny they have spent on the product or service. Interactive commerce tools can clarify the shopper's apprehensions, if any at any stage of their shopping journey, including after the product purchase.
Major Communication Channels Used for Conversational Commerce
Conversational commerce primarily relies on voice or text-based chats. Hence, automated communicational apps and tools are frequently used for this purpose. 
Chatbots
Chatbots are automated throughout and they can engage multiple customers at a time, rendering a relentless job throughout the day. What the enterprises need to do is to make a thorough and elaborate exercise of possible challenges the consumers may face across their shopping journey and be ready with suitable answers. Companies generally provide frequently asked questions as Q & A tabs on websites. They are not interactive sessions. Yet, based on such questions, companies can prepare content for a live chat. Chatbots, unlike web messages, engage customers with warmth, wit, and humor with great spontaneity. They are adding emotions through emojis, music, and sounds to make it more attractive. It is always desirable for companies to place these services under the supervision of back-end service staff to react immediately, in cases when chatbots are unable to react to a question that is not included in their memory.
Messaging Apps
It is difficult to judge whether messaging apps have changed the way customers shop or conversational commerce has turned messaging apps pivotal to their operations, as they are integral to modern-day eCommerce operations. Facebook's Messenger, Whatsapp, and Snapchat are the earliest platforms to embrace these features. While brands like Walmart and Alibaba have partnered with messaging application Tango, shopping app like Shopify has a deal with Facebook Messenger to promote interactive commerce. Live interaction via apps is driving more customer satisfaction as, 73% of customers are happy interacting through a messaging app when compared to 61% of customers, who preferred checking mails, and 44% of customers, receiving telephonic messages.
Messaging apps are meeting the shopping needs of customers in the below-mentioned ways.
A communication channel to engage customers with a business in private.
To make payments once the product purchasing completes ( E.g Facebook Messenger for Business and Snapchat's Snapcash).
Acting as a virtual personal assistant to serve customer needs
Collects customers' shipping addresses, personalized customer interests, streamlines payments, monitors delivery process, and maintains customer relations.
Facebook M, for example, assists customers, right from product discovery to Payments through Facebook Payments.
Acts as a virtual employee for small business that operates with minimal staff in accomplishing several time-consuming tasks, like delivering campaigns.
Meet the content needs of the brands and customers. E.g., Snapchat has added search features, along with photo-share and Buzzfeed added a Whatsapp button on mobile to attract more clicks.
Quartz's interactive app, 'A Tidbit of News' lets users read news on conversational mode, an innovative experience for readers where a bot responds to a customer's request for news. It replies to their comments, and the chat interface will offer an exciting interactive user experience.
Brands can exploit its potentialities to deliver more personalized content to users.
Messaging/chatting apps for diverse audience needs
With 1.25 billion active monthly users, WeChat allows its users to perform various tasks through its app, including, but not limited to, booking a taxi, ordering food, making payments, buying flight or movie tickets, playing games, making investments (e-wallet), meeting people and many more.
Voice-Based Conversational Commerce 
Marketers can provide customers with a seamless shopping journey across the channels by deploying automated ML and AI tools to connect with consumers. Companies have started using Amazon's Echo, Google Assistant, Cortana, Siri, or Alexa to promote voice-based search, sales, and purchase. Linc's voice assistant, Shopify Plus, and BigCommerce are some of the prominent examples of voice-based commerce. 128 million people in the US used a voice assistant at least monthly in 2020, up 11.1% from 115.2 million in 2019. Apart from smartphones, and smart speakers, conversational devices are present in cars and homes as smart TVs, wearables, appliances, and smart home components. It is part of the US mainstream commerce today, and people of all ages, including children, millennials, elders, and Gen Z are using them for work, play, education, entertainment, and business.
Brands and Platforms Integrated With Conversational Commerce
Shopify offers a wide range of conversational commerce services from product discovery to purchase and delivery.
Shopify plus for business is meant for enterprises that earn revenue of more than $2000, offer advanced online shopping features for customers, designed for higher volume stores.
Omnisend, a platform integrated with conversation commerce tools handles the entire customer shopping journey and performs tasks, including marketing strategies.
prAna is a brand that sells sustainable clothing has made conversational commerce an integral part of its marketing strategy.
eBay deployed voice-assisted conversational commerce. It uses Google Assistant for its eBay Shopping Assistant program.
Future of the Conversational Commerce
By 2025, a 590% surge in spending on conversational commerce is projected and the market for a chatbot is expected to reach $145 billion. Chatbot occupies 50% of conversational commerce spend in the years to come.
Conclusion
Conversational commerce has transformed the way consumers are shopping today and it is offering convenience and great flexibility, along with personalized feed on shopping. It is equally opening several avenues for the business to engage customers in more personalized ways by providing complete personal shopping assistance. There is a bright prospectus ahead for conversational commerce, as it is emerging as an effective tool to maintain customer relations using text and voice-based conversations in a more personalized manner.