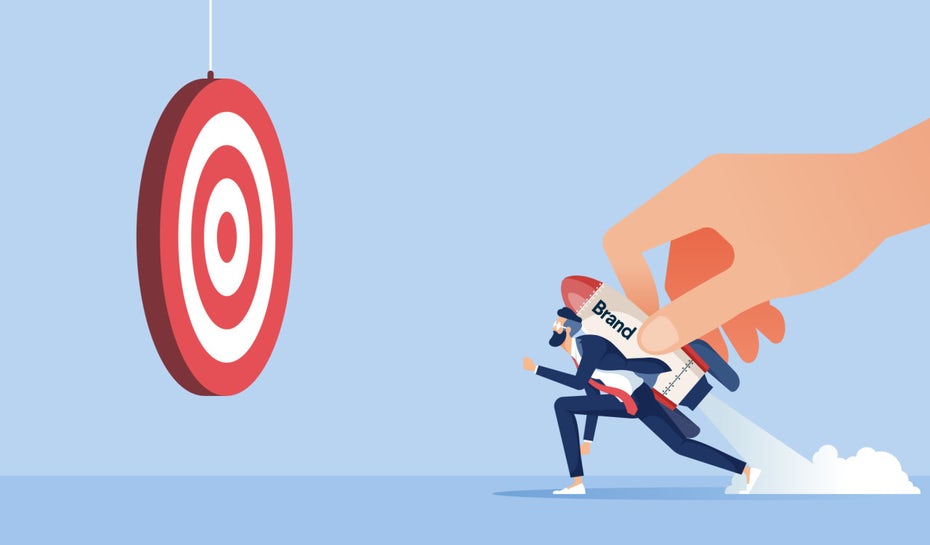 Do you know what distinguishes your brand from the competition? Your brand identity. But how does a brand establish a better bond with its target audience? The key is having great brand positioning.
You're missing out on a huge opportunity to engage with your target audience if you haven't developed a brand mentality. Companies have realized that developing and implementing a successful branding strategy is critical to capturing customers' attention.
All businesses that want to succeed need a powerful brand positioning strategy, and the evidence can be clearly seen in the statistics. Brands that are regularly presented experience a 10-20% boost in sales on average. Increased client loyalty, a better image, and a relatable personality that sets you apart from your competitors are all benefits of successful branding.
What is Brand Positioning

Every brand's journey begins with brand positioning, which helps to build longevity and loyalty. Customers who have a favorable opinion of and preference for a brand are a result of a successful brand positioning plan. The perception of a brand in the eyes of customers is what brand positioning is all about.
By connecting emotions, characteristics, feelings, and sentiments with a certain brand, buyers are able to see the brand in a unique way. These connections set it apart from the competitors. Positioning establishes a connection between the customer and the company. It's the customer's friend who will constantly be in their subconscious thoughts, reminding them of the company anytime they hear about one of its products or a unique characteristic that makes it stand out.
Brand positioning assists in determining how a brand may pique the public's attention. One important distinction to make here is that brand positioning and brand awareness are not the same things. Brand positioning aims to influence consumers' perceptions and create a strong mental link with them, whereas brand awareness merely entails the consumer's acknowledgment of the brand to achieve the company's objectives.
How to Create a strong brand position in market
To place your brand in the minds of your customers, you must begin within your company. Every person of your company that comes into contact with a client must be an exact representation of your stance. And, because everyone has some sort of contact with the consumer, everyone should be the finest representation of your stance.
One of the vital things that you can do is to provide exceptional customer service. According to a study, customer experience is a significant element in 73% of the purchase decisions of the customers.
Display everything that symbolizes your company on a wall. Make a list of all your brand's touchpoints—every point of contact with your consumer. Many marketers lack the clarity and confidence to follow through on their promises. In the absence of clarity, you revert to the status quo. Make everything you do an expression of your intended positioning, and you'll be able to produce something unique.
Actively positioning your brand necessitates a stance for something. Only then will you be on your way to genuinely owning your own place in the minds of your customers. When it comes to brand positioning, creating custom content is equally essential. According to a study, in comparison to generic material, 78% of customers trust businesses that create personalized content.
4 Main Steps of developing Brand Positioning
Understand your target audience
An effective brand positioning strategy focuses on understanding the wants and needs of customers and then meeting those demands at every level. There are several innovative approaches to getting to know your consumers. Customers will be able to connect with you and provide feedback if you include surveys on your website. Interaction is crucial, and social media makes it simple to engage with consumers via comments, surveys, contests, and other means. You must utilize this technology to your benefit.
Identify your competitors
You must first analyze your product, and then you must determine the competition by analyzing your competitors. A smart technique is to do rapid market research to track the growth of those businesses. It's also crucial to use social media to discover rivals in your industry. Inquiring about your consumers' favorite products and businesses, as well as the reasons for their preferences, is a fantastic way to learn about your rivals.
Determine your brand's uniqueness
This feature will distinguish your brand and is an excellent starting point for a successful brand positioning plan. As you compare and contrast, take notice of unique offers and delve in to see what you can do better than the competition. A distinctive brand is all about standing out and doing what works best for your company. Begin by defining what "effective" means in terms of your product, brand, or service.
Display your brand
Displaying a brand necessitates a consistent marketing strategy across all platforms, including advertising, packaging, signage, and other things. As your customers have a clear knowledge of who you are, cohesion puts you up for favorable brand positioning. It is critical to creating excellent branding assets. Begin with a color palette, a fantastic logo, and a great website, then concentrate on creating a content-driven, relationship-oriented brand. According to research, color boosts brand awareness by up to 80%.
5 Common Brand Positioning strategies
Product characteristics
When you use product attributes or benefits as a positioning approach, you're associating your brand with a useful feature for customers. Consumers are regularly informed about the product's most distinguishing feature or advantage.
Price
When you price your items or services, you are connecting your brand with competitive pricing. Typically, a brand's pricing positioning strategy tries to be the lowest or one of the cheapest in the market, and value becomes their position.
Quality
The placement of a product based on its high quality or 'luxury' differs from the positioning based on price. It should be noted that luxury does not necessarily imply higher quality, but buyers feel it does because of the company's reputation as a result of its long-term brand positioning efforts.
Application
A product's consumption can be increased by expanding its uses and applications. In the thoughts of the client, the product must be appropriately positioned. There are various items on the market that may be used for a variety of purposes. They are positioned based on their intended usage and applications.
Competition
The focus of competitor-based positioning is on leveraging the competition as a point of distinction. In order to appear favorable and distinct in comparison to other choices in the marketplace, brands emphasize a significant difference their product/service delivers in their marketing.
Conclusion
Brand position is one of the most important aspects of the complete brand architecture and strategy since it communicates the brand's values, ethos, vision, and principles. Marketers concerned with establishing a strong brand position for their company's brands should study the important dimensions in which their brands may be distinguished and unique as a consequence of consumer brand assessments in the marketplace. Effective brand positioning is a key goal in the creation of a company's marketing strategy and related marketing mix management.
When entering or competing in any market, a great brand makes all the difference. Making a statement, capturing and retaining your target audience's attention, and effectively expanding your brand, all require a unique brand positioning approach. To position yourself in the sweet spot of your target market, use the brand positioning techniques and frameworks mentioned in this article.