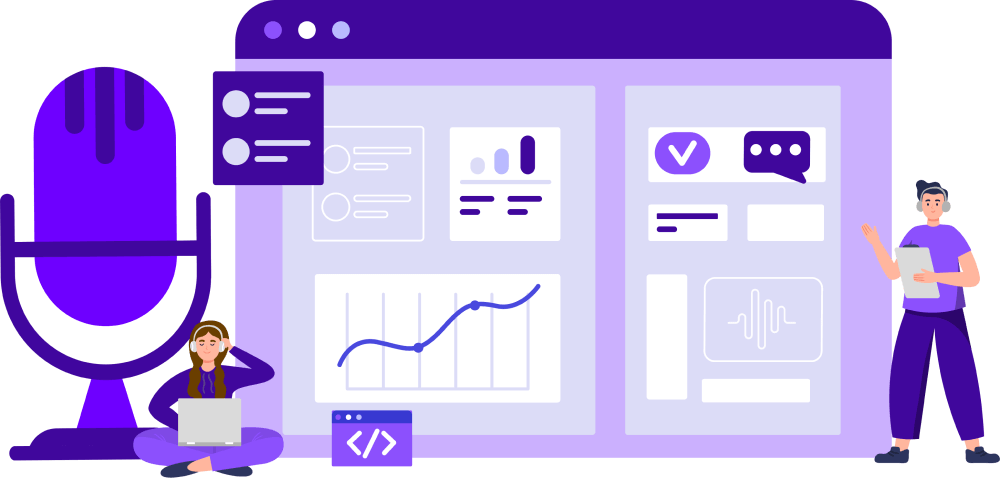 With the popularity of audio content booming right now, podcasting is a great way to get right in your audience's earbuds in a big way.
This relatively young and new medium is luring marketers for obvious reasons like low production cost, higher levels of reaching the targets, and the uniqueness of spoken word in a personalized manner. Let's talk about what it can do for you and your business.
Why is Podcasting so Popular?
It is relatively young as a communication channel that came into practice in late 2000.
It is not overcrowded at this moment so that you can leverage its potentiality at length in reaching your target audience.
Its relatively low cost of production and distribution involves a quiet room, a microphone, a recording device, and editing software.
It allows you to reach your audience with diverse genres and creative content, including informational chats, discussions, inspirational talks, comedy, and more.
Your podcast can be audio-only or may include a video as well.
Your target audience can download their favorite podcasts and carry them to listen at their convenience.
You do not face your customers face to face. You reach them using influential leaders that talk about your brand through inspirational podcasts, by adding creativity and innovation.
Rising Popularity for Podcast
Podcast listening and viewing have been on the rise across the globe. As of today, there are an estimated 54 million podcast episodes and 800,000 active podcasts around the globe. Its popularity is on rising in the U.S., as 70% of the population is familiar with it. Marketers can reach this otherwise mobile population only through innovative communication channels like podcasts.
Unique Personality Traits of Podcast Lovers favors Advertisers
There will be 125 million podcast listeners by 2022 in the U.S.
A vast majority (80%) of podcast listeners listen to the ads inserted within the podcast episodes.
60% of podcast listening is happening at home; as a result, combined listening with family and friends is very common.
64% of listeners prefer to enjoy podcasts in cars.
Podcast followers are highly focused and captive listeners.
Podcast listeners spend an equal amount of time on social media platforms, where they discuss preferences, exhibit lifestyles, and share their experiences on podcasts and brands.
37% of Americans aged 12 and above listen to at least one podcast each month, up from 32% in 2019.
People aged 13 and above are spending 6% of their media time listening to podcasts, up from 2% in 2014.
Podcasts as Marketing Tool and Brand Awareness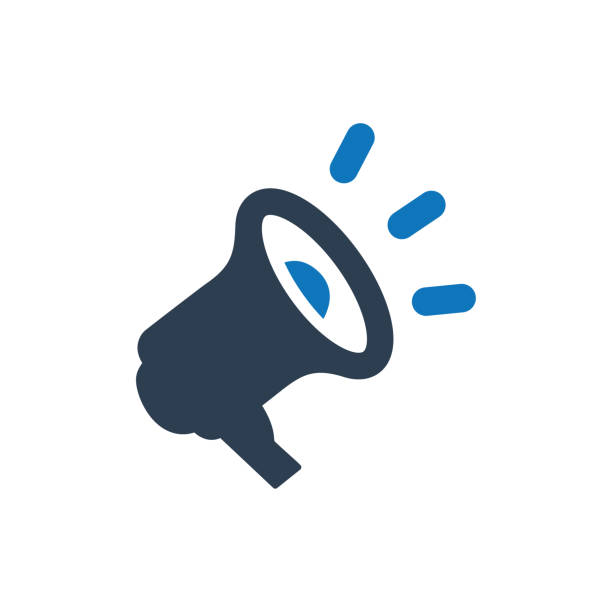 Podcasts serve as a potential mouthpiece of the organizations in projecting organizational image, character, values, and commitment to society and customers. Brands can select the intended content to project the organizational personality as skits, dialogue, and inspirational lectures, through influencers as podcast hosts, instead of commercial ads. Sponsorships are also a good tool to use in podcasts as consumers consider the influencer's advice seriously because they maintain an intimate relationship with the audience. Unlike TV or radio commercials, podcasts do not push brand-related information on the audience. They rather try to persuade consumers indirectly through inspirational stories and informational interviews and conversations.
Brand building is a continuous, long-term process and brands try to establish customer loyalty by engaging them in meaningful ways. They follow different methods to make a difference in the already cluttered market that is overcrowded with brand names, as a brand's trustworthiness matters for customer brand adoption. When Dell and EMC Corporation merged in 2016 to form Dell Technologies, Dell banked on the Trailblazers Podcast through a collection of inspirational stories. McAfee, a company that emphasizes Cybersecurity was successful in reaching its audience through its engaging podcast called Hackable that combines humor, entertainment, and educational content.
Podcast Ad Spending over the years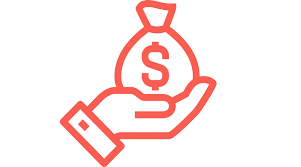 As the popularity grows, more ad dollars started following podcasts. It is evident from the substantial increase in ad spending on this novice medium. According to IAB Pricewaterhouse Coopers estimations, podcast ad spend was $800 million in 2020, and it will be more than double to reach $1.7 billion by 2024, registering an annual growth of 20%.
A Magellan AI, study among the leading 400 podcasts found an increase in the average number of ads in 2020, which grew from 2.7 in April to 3.3 in September. The number of podcast advertisers grew from 603 to 855 for this period. Several "blue-chip" marketers like Amazon, Google, General Motors, Procter & Gamble, and Disney have started spending on podcast advertising. News/talk and comedy podcasts are highly demanding genres and there was a 1000% YoY increase in podcast ad spending in this category during the recent American presidential elections, registering a 72% YoY growth in Podcast advertising in 2020.
All this means that advertisers are increasingly willing to invest in podcasts in order to get the word out about their products. So any business that's willing to form partnerships for sponsors or advertisers on their podcast won't have far to look.
Great Media Rush for Podcast Audio Platforms
Many large brands are also starting their own podcast services. Prominent media and retail giants like Amazon, Apple, Spotify, and the New York Times have acquired podcast audio platforms in 2020. Spotify has spent $235 million in acquiring Megaphone, a podcast advertising and publishing platform in 2020. Spotify currently has 2.2 million podcasts on its platform and the time spent listening to podcasts on Spotify was more than double.
In July 2020, Amazon acquired Wondery and SiriusXM has acquired Stitcher from E. W. Scripps for $235 million. Stitcher owns 50 podcasts and runs an ad-supported free listening app as well as an ad-free premium version for $4.99 a month. In June 2020, SiriusXM had acquired Simplecast, a top podcast management platform that allows podcasters to publish, manage, and measure content. In July 2020, The New York Times has acquired a podcast studio from 'Serial' productions. The Times had generated $36 million in revenue from podcasts in 2020, compared to $29 million in 2019.
Podcast content from NPR, Cumulus Media/Westwood One, NBC News, WarnerMedia, Fox News, and Beasley Media Group were popular throughout 2020 and there is no end in the list of celebrities, political and media personalities joining this field as podcast hosts, adding more passion, color, charm, and popularity.
Final Thoughts
Podcasts are popular communications and marketing channels to reach a highly passionate and captive audience. If delivered at scale, marketers can reach a niche audience with their branding and marketing messages effectively.