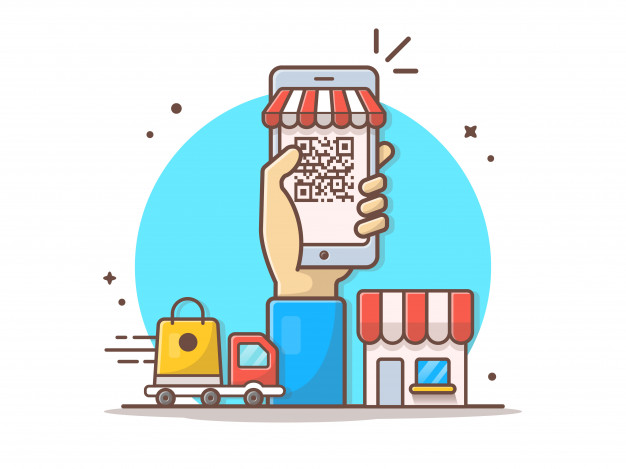 The Beginning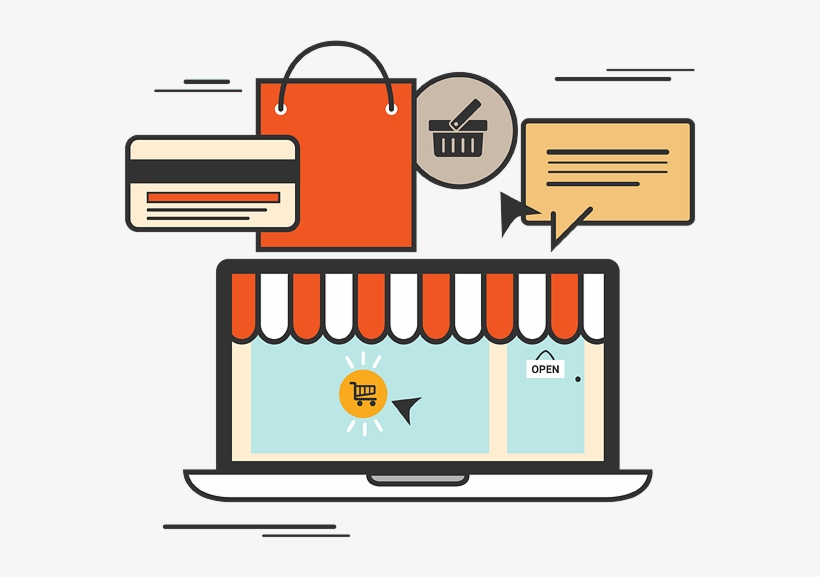 Michael Aldrich, an English inventor, and entrepreneur created online shopping in 1979. He connected a modified TV set to a real-time transaction processing computer via a telephone line. This enabled a closed information system to be used and shared for the secure transmission of data. Aldrich's technology then became the foundation for modern e-commerce.
Earliest E-Commerce Experiences and Practices
In 1982, the French Online service Minitel offered free services to telephone subscribers using the Videotex terminal machine, accessed through telephone lines. It amassed over 7 million customers by 1997, before falling in favor as the Internet gained traction. Compuserve is yet another effort that introduced the earliest forms of email and internet connectivity by 1980 to the public and dominated the e-Commerce landscape throughout the mid-1990s. Boston Computer Services was the first e-Commerce company to sell used computers online and Books Stack Unlimited was the first online bookstore. While the Web browsing tool came into being by the early 90s, the World Wide Web was open for the general public by August 1994. Until 1991, the Internet was not open for wide commercial use. Security protocol, an encryption certificate was developed by 1994. E-commerce was a B2B experience till early 90s due to low internet penetration and PCs were not widespread during this period.
Amazon and The Emergence Of Online Marketplaces
In 1994, Jeff Bezos launched Amazon, an online bookstore that would later expand its offering to include CDs and other media products. That same year, Pierre Omidyar launched AuctionWeb, an auction platform where enthusiasts could bid on and sell various collectibles. The platform was later renamed eBay.
Today, Amazon is the largest online marketplace in the world, offering a huge variety of both physical and digital products. eBay, on the other hand, is the largest online auction platform in existence.
Now we have companies like Etsy (platform for vintage and handmade crafts), Alibaba, Shopify, Miva (catalog-based e-commerce site), BigCommerce (e-Platform for merchants), etc.,that have made their appearance in quick succession. –
Expansion and Growth of Retail E-Commerce Industry
Advanced tech hardware and software have exponentially impacted the global e-commerce industry. Today, 76% of retail shops are aiming to operate online and are finding it convenient to deliver friction-free, cross-device e-Commerce experiences. Several drop shipping companies that have started operation since 2006, and are redirecting leads to wholesale or retail businesses . Without having to go through the hassles of maintaining inventory and packaging, drop shipping companies have helped many companies to enter into the world of online retail business.
The growth of the e-commerce industry is evident from the volume of revenue it generates globally; the global retail industry was projected to grow by 4.4% to $26 trillion in 2020 and e-commerce was expected to grow by 18.4%, reaching $4 trillion in sales. US shoppers have spent $72.46 billion on retail e-commerce in 2020, registering 106.9% growth over 2019. Click and collect sales leaped from 5.8% to 9.1%, increasing the total number of buyers from 127.4 million to 143.8 million, denoting a 12.9% increase.
Though Amazon remained on top of the online retail industry, representing 31.4% of all U.S. ecommerce sales growth in 2020 in North America, crossing $296 billion revenue, there is a significant decline in its share. The top 100 retailers had a striking 74.1% share of ecommerce growth in 2020 as the pandemic pushed many more consumers online from suburban and rural areas that have shopped with other large online retailers like Walmart, Best Buy, Target and Kroger that increased their online sales more than 85% in 2020.
Future of E-commerce
The future of e-commerce appears very bright with the onset of trends like the explosion of Mobile Commerce And improved marketing and advertising strategies companies adapting to keep pace with the ever-growing competition.
As of January 2021, there were 4.66 billion active internet users worldwide, marking 59.5% of the global population. 92.6% (4.32 billion) of these users have accessed the internet via mobile devices. Four out of five Americans are shopping online and 55% of the consumers are exploring shopping opportunities through social media. In 2021 mobile commerce dominates online sales, driving 54% (or $659 billion) in sales. Mobile apps are particularly driving the users to purchase after hours of digital window shopping. Automation has an equal role in providing a rich and personalized shopping experience to the customers online. In 2020, 85% of customer interactions were managed without a human, using Artificial Intelligence and technologies like machine learning, augmented reality, voice-based search, and virtual realities have completely transformed the user experience online using desktops and mobiles. With more personalized product insights, services, and incentives for buying online, the future of e-commerce appears very promising.
How To Create A Good Merchandising Campaign?
There are some vital steps that have to be taken into consideration while creating a good merchandising campaign.
1. The first step towards creating a successful merchandising campaign is to reach the customer with personalized product information, creating a feeling that 'it is meant for you'.
2. Newsletters offer customized information instead of addressing the customer with generic email letters.
3. The next big step in this process is segmentation of the customer data and reaching them with preferred information only, using automation.
4. Applying machine learning technologies like AI help marketers build customer's profiles based on their preferences, including their preferred device to access merchandising information and transaction, social media behavior, browsing, and purchasing history.
5. By promoting the information on discounts, offers and coupons with unified cross channel communication strategy, across platforms, it is possible to reach the target group.
6. Many studies have established the influence of reviews in social media apps and platforms in driving customers towards purchase.
7. Apart from these measures, marketers must focus on building a customized and appealing website that facilitates unique user experiences, including enriched product experience online through images, easy navigation, product information, interactive (chatbot) and voice-based search.
8. Company websites and social media platforms are useful resources for the marketers in building successful 'online merchandising campaigns' to announce discounts, coupons, season-wise offers (Christmas), using pop-up messages, and site-wide promotions.
About Publir's QuickShop
There is no right or wrong way to do this. It all comes down to personal desire. Creating an e-commerce website that travellers can enjoy and buy from, on the other hand, is a little more difficult. That necessitates a combination of good architecture, strong marketing, and tenacity.
You do not need to know how to code or have any advanced knowledge. Publir's QuickShop enables everyone to quickly and easily build a stunning and fully usable e-commerce site from the ground up. Right from reserving a coffee space for their audience, to booking tickets, to register for events and workshops, one can do it all with this platform. Publir's QuickShop can help anyone build an e-commerce platform to get a slice of the $10 trillion e-commerce market. To experience the platform, and to begin your e-commerce journey, sign up here!