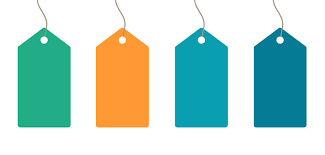 Have you ever come across the term VAST tags? Do you ever wonder what they are and how they can be created? This article is the solution for all your queries. VAST, in its most basic form, is a script that allows video players and ad servers to connect with one another so that the video ad is presented correctly or as desired. VAST gives instructions to the video player were to receive the ad, where to send the user once they click the CTA, when to render the ad, how long the ad should run, and so on. In addition, the tag will include information about tracking pixels and other ad tech companies.
What is a VAST tag
In simple words, VAST is a script that allows video players and ad servers to interact successfully, guaranteeing that a video ad plays as intended and provides a consistent experience for the customer. A Video Ad Serving Template tells video players how to get an ad, when to render it, what ad-media to use, as well as the length, format, duration, tracking information, and price.
Publishers who use VAST have witnessed a substantial increase in video ad revenue over the years. In fact, video advertising expenditure is predicted to increase to $35 billion by 2024, up from $26 billion now. Many publishers are increasing their earnings by utilizing programmatic video advertising.
The details of each VAST tag vary depending on the information that an advertiser wishes to transmit to the video players of the audience. In general, though, you'll see something that looks like HTML, with property items represented in each tag by straightforward assignments. A link to the media file that makes up the ad content is present in every set of VAST tags.
VAST tags are also used by advertisers to specify the format of an ad video file. The tag in this example informs the video player that the file is in mp4 format. Later versions of VAST extended support for various file types, such as Flash and Javascript, which aren't always single media.
A VAST tag also identifies the type of advertisement that will be shown. This provides the advertiser some control over how the ad appears in relation to the content, such as pre-roll ads that appear before the content or overlays that appear over the content. Later versions of VAST enhanced its ad type support to provide advertisers more complex alternatives including ad pods, which are a series of ads presented in order to fill an ad break.
Who created VAST tags
VAST was created by IAB and has been updated to fit the evolving demands of the ecosystem since its debut. VAST 1.0 was released in 2008, and we are now on VAST 4.1 (June 2018 release). However, adoption is gradual, and efforts to enhance it are ongoing.
The Interactive Advertising Bureau's Video Ad Serving Template (VAST) uses tags to format directives. VAST provides marketers with an XML-based standard for connecting ad servers and various types of video players. Tags, i.e., pieces of code, are used in this language to allow marketers to specify specific features or controls for the video player to read and execute.
How to create VAST tags
For digital publishers and developers, creating a VAST tag is a pretty easy technique. There are three methods for creating a VAST Tag, and it is up to publishers to choose the one that best matches their ad type:
Manual technique: Manually developing a VAST tag should be a pretty simple procedure for publishers who are already familiar with XML and the idea of pre-defined parameters. While publishers may choose to build VAST tags manually, AdOps engineers will utilize the parameters to validate the VAST ad tag, therefore there is a minimal advantage to doing so.
Through the ad Server of an advertiser (such as Google Ad Manager): The process of creating a VAST tag in Google Ad Manager (Google DFP) is rather simple.
Open Google Ad Manager and log in.
Select Inventory and then Ad Units from the drop-down menu.
Find your video ad unit and click it.
Select Generate tags from the drop-down menu.
Follow the three-step process, clicking Continue after each step (Tag type, Tag Options, and Tag Results)
When you're finished, click Done.
Using third-party tools: VAST tags may be created using a variety of third-party tools available on the market, in addition to Google. Publishers, on the other hand, must ensure that their video players satisfy all of the needed criteria. This will eliminate any unwanted ad display issues.
What is VAST in Digital Marketing
The percentage of ad revenue spent on digital video is increasing, and with it, the need for regulations to control it. As a result, ad tech jargon like VAST, VPAID, and MRAID has become an alphabet soup. They may appear perplexing, but they don't have to be. VAST is a script that tells video players which advertisement to play, how it should appear, how long it should stay, and whether or not people may skip it.
It's crucial because it allows video players and ad servers to communicate in the same language. Standards imply scalability, which implies greater volume to sell and more cash for publishers. When a video player requests a VAST ad server to play a video ad, the video player makes a request to the VAST ad server.
It's a basic HTTP-based URL that looks like this: 
http://www.example.com/?LR_PUBLISHER_ID=1331&LR_CAMPAIGN_ID=229&LR_SCHEMA=vast2-vpaid
Conclusion
According to a Zenith press release prediction, the average individual would spend around 100 minutes each day watching internet videos by 2021. With a growing number of publishers actively pursuing programmatic video advertising, this rate is only projected to rise. Using VAST tags to implement video advertisements will improve video ad performance across all web pages. 
Video commercials are now on the rise, and they are developing at a breakneck pace. If you're a publisher, your website monetization plan is probably inadequate if you haven't yet prepared for video advertisements. Publishers, on the other hand, now have more power, scope, and bandwidth to monetize a video as a medium thanks to advancements like VAST. For more such articles, head to Publir Blog!