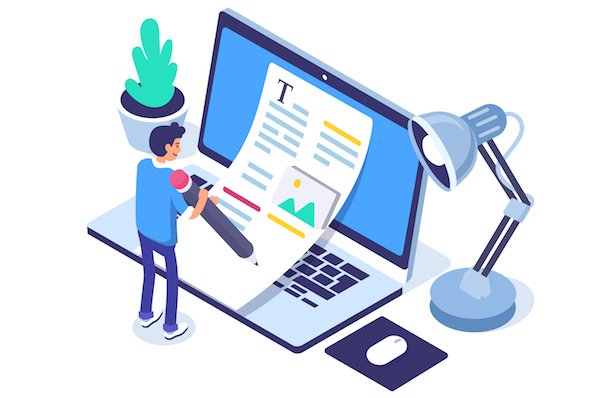 Have you ever wanted to write an article to attract new visitors to your website? Do you want to start your own blog? If your answers to the above questions are affirmative, keep reading to get everything you need to know for writing a good blog post.
Why do you need a Blog?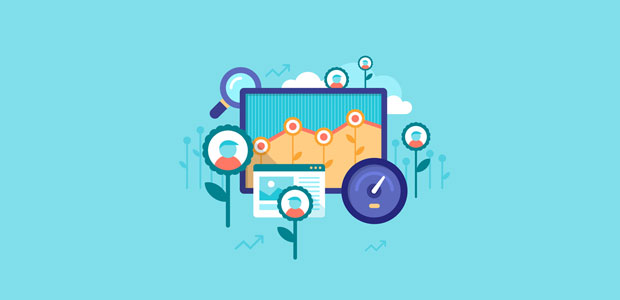 Blogs started as personal online logs or diaries where people could share information or their thoughts on a range of topics. The data was organized in reverse chronological order, with the most recent post appearing first.
Nowadays, a blog is a frequently updated website or web page used for personal or professional purposes. Blogs may help you establish an online presence, establish yourself as an industry expert, and attract more high-quality leads to all of your website's pages.
If your company doesn't have a blog, you should think about getting one: B2B marketers that utilize blogs get 67% more leads than those who don't, and blogs are the fifth most trusted source for reliable internet information.
If you want to start a new blog or have one already, the next step is to decide what to write about. A content strategy is crucial to the success of a blog, whether it be for personal or business reasons. You should be aware that textual content is oversaturated on the internet and, as a result, you'll need to put in a lot of work to generate outstanding content if you want yours to stand out. Americans spend an average of four hours browsing the net on their phones every day — a whole 30% more than 2019. Hence, innovative blog posts will give your business a boost with more viewers.
Steps to Writing a Perfect Blog Post
Choose our Topic
The first and most crucial step is to simply pick what you want to share on your blog. This is a step that should not be rushed. To make this approach work, you'll need to put in some effort and come up with a topic that will resonate with your target audience. What do they come to you for? What information do they need from you? You want to make sure your material is interesting to your readers and, ideally, helpful to your SEO.
You should also conduct SEO research to ensure that visitors are looking for and interested in the subject matter you want to write about. Consider what your competitors are doing and then search for areas where you can fill in the gaps in their material.
Research the Topic
Too many people feel that you need to write only on topics that have never been addressed before. That simply isn't the case; sometimes you just have to think of a better way to phrase it. The fact that you're still in business should be positive proof that you have something special to offer. 
Consider what you want to say, then do some online searching to find out what others have already created around that topic. . Then think about what questions are still unresolved or how you might add your own perspective to the discussion.
Write an Intriguing Intro
Introductions that catch readers' attention will entice them to continue reading, which should be the goal of any blog. You'll want to establish the tone and narrative voice early in an essay, article, or blog post. Start with a quotation or a statistic to grab the reader's attention. Keeping your reader engaged may be as simple as asking a question telling a story, or making a powerful remark. 
The first few  sentences of any written piece are referred to as an "attention-getter," or "hook." They are always written in the opening paragraph. It begins with an engaging beginning that is meant to arouse interest for your readers. It is critical to have an excellent attention getter for an essay.
Follow With a Strong Nut Graph
A nut graph, also known as a nutshell paragraph, is a paragraph that provides the main context of the article. Following your introduction, this is the crucial paragraph in which you go directly to the subject. It establishes the reader's expectations by informing them exactly what they will learn. It should also continue the subject from your introduction. Your topic may include a lot of information, but you must determine what makes your material unique.
Link With Previous Blogs
Search engines love when you're able to keep readers on your website by linking to some of your older content and to outside websites. Look for ways to link to service sites, prior blogs, or landing pages as you write. At least two internal links (links to content on your own website) should be included in each post. Include a link to the content you're referencing when you cite another blogger or article in your blog post. It's not just excellent blogging etiquette, but you could get lucky and get a link back as well. Any site that wants to rank better in search engine results pages needs high-quality links.
Research Keywords and Build SEO Strategy
The primary reason for writing an article is to increase the number of people who land on your website. One method to accomplish this is to use SEO to generate organic traffic. Learn how to research keywords, rank in search engines, and create an SEO plan if you want your blog–and your website–to be successful. Blog postings help you to rank for a range of keywords in search engines. Ideally, each page of your website and blog should contain a keyword that is different and unique, that will appear at the top of Google's search results.
Use a Powerful Conclusion
If you want to make a lasting impression on your reader, write a powerful closing paragraph for your blog articles. You want to end strong by tying up your message neatly and giving readers a solid call to action.
You want to make sure that your final words are well-crafted so that people remember something from what you've written. It should also demonstrate a grasp of your issue as a whole, as well as how all of the assertions you've made throughout your blog relate to your main point.
Use Relevant Images
You'll need a good feature image to make your blog stand out, both on your website and when you share the blog on social media. Because the title of your article will show over this image, avoid anything too busy. If you want to use a photo from another website, make sure it's free and commercially available before using it. Don't forget to credit those who deserve it. Next, find a few images to use within your article.
It's also critical to size your images correctly. The dimensions will vary depending on your blog's layout, but if they're too big, they'll slow down your page's load time. Ideally, your image should be 72 dpi at the very least.
Proofread and Publish the Blog
Once you're certain your article is optimized for search, examine it to check for any formatting errors, such as font inconsistencies. Then get it proofread by someone else. This is an important step that you should not skip. You'll lose credibility with readers if your content is littered with errors.
Finally, be proud of what you post and share it with the world. Don't just send out a single Tweet and then forget about it. Share it on your other social networking sites, making sure to personalize your posts for each one. From now on, include it in your content lineup, swapping it in with newer pieces from time to time. When possible, include a link to it in other postings. After a few months, you can still go back to it and see whether it needs to be updated with fresh information.
Promote the Blog
Marketing and promoting your blog articles are the final aspects of blogging. Writing a blog article but having no one to read it won't help your company or brand. That's why you'll need to promote your articles through various means. To reach existing and future consumers, you can utilize social media, SEO, your website, or your email newsletter. Your blog is frequently the first point of contact for a potential consumer. Make a good first impression and you'll surely be rewarded.
Conclusion
Despite the fact that the time you spend writing your blog might feel insignificant in comparison to everything else you do, the best part about a blog is its longevity. The internet never forgets, which is unfortunate for some but fortunate for others. You've established a new indexed page for your website by creating your blog, which will continue to drive visitors for years after you've moved on to a new topic.
You've now learned the fundamentals and comprehended the steps of writing a blog post. The next step is to play around with your material. Your blog articles must stand out among the sea of information that is saturating the internet. Make an effort to stand out by approaching your topic from a novel, even controversial and perspective. Best of luck!